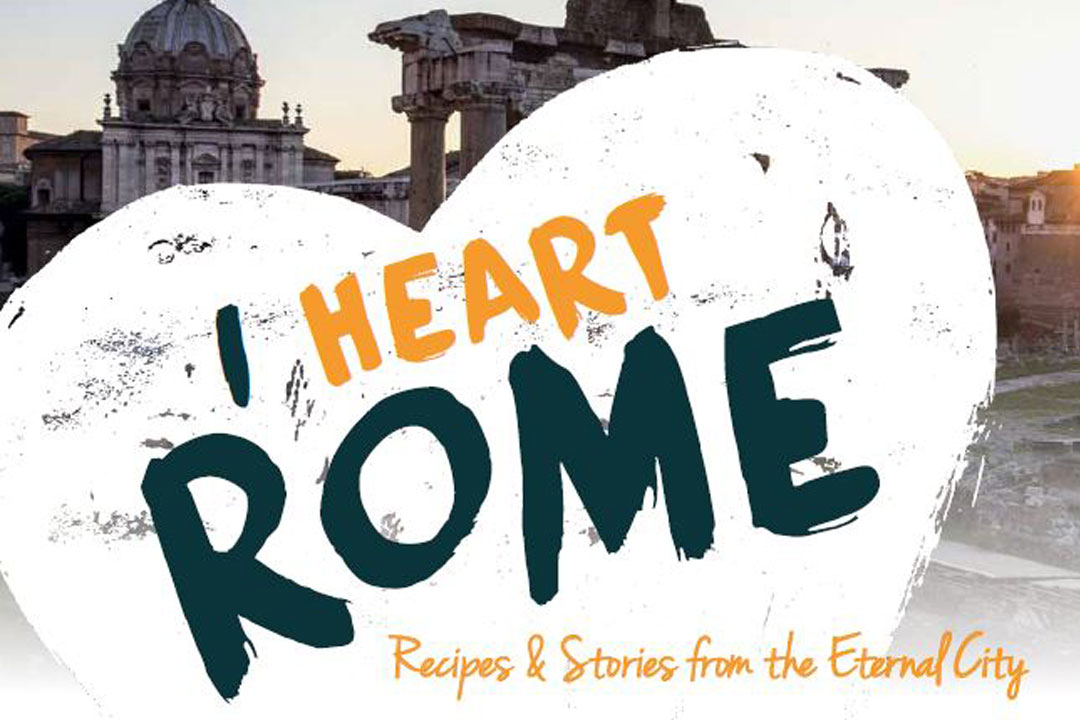 When Melbourne-born Maria Pasquale made her third visit to Rome at the age of 16, she knew in her heart that she'd one day return for good. Georgia Jordan talks with the award-winning food and travel journalist about the inspiration behind her new cookbook, I Heart Rome: Recipes & Stories from the Eternal City, and her long-time love affair with Italy's capital.
Adored for their ochre walls and distinctive architecture, and the lively locals who frequent them, the streets of Rome strike a fascinating balance between the past and the present. With a background in historical studies and a love for new experiences (readers of her popular food and travel blog, HeartRome, will know she once flew across Europe to dine among a table of strangers when offered a last-minute seat at a world-renowned Michelin-star restaurant), Maria Pasquale always knew she was destined to spend her days wandering their cobblestone pathways and uncovering their secrets.
Since Pasquale moved from Melbourne to the eclectic neighbourhood of Trastevere in 2011, more than 30,000 social-media followers have kept up with her adventures online, where she reviews her latest culinary finds, reflects on encounters with local cheesemongers, wine experts, bakers and chefs, and shares her musings on the Roman way of life.
In her new cookbook, I Heart Rome: Recipes & Stories from the Eternal City, Pasquale invites you to experience the city she's loved forever, and called home for more than six years.
ABROAD PALATE
Pasquale had barely reached her 20s when the travel bug bit hard. "I became addicted to the
buzz," she says. "Meeting new people, experiencing different ways of life, hearing different languages, and learning about culture and history in such a vivid and meaningful way…"
"I've never stopped [loving travel] and the thrill still drives me today."
One of the main aspects of the Roman lifestyle that struck Pasquale as a young woman was the fascinating mix of produce and techniques with which the locals prepare their daily meals. "[Italian cuisine] is simple, yet so delicious," she says. "Think carbonara, amatriciana, or cacio e pepe… With a broad selection of dishes to choose from, including trippa alla romana (Roman-style tripe), there's something for the adventurous eater or traveller too."
Rest assured, it's not just pizza, pasta and gelato! "Meat, vegetables, legumes and seafood feature heavily in various regional repertoires," Pasquale says. "And with every town and region home to its own cuisine, there really isn't a homogenous 'Italian' cuisine."
While varied, almost all classic Roman dishes share intrinsic ties with the city's history, with some influences tracing back to ancient times. "Almost everything you eat in Italy is either in season or tied to some cultural or historical custom," says Pasquale. Today, the cooking techniques for traditional meals are frequently and passionately
debated among the locals, from how long artichokes should spend frying in the pan for the crispiest result, to choosing just the right combination of ingredients for the silkiest carbonara.
"There's an abundance of quality produce so readily available [wherever you go], so it's no wonder cooking is such a hot topic," explains
Pasquale.
On any given day, the streets of Rome are busy with friends and relatives socialising over a meal. "[This is] because food is connected to family and togetherness," says Pasquale. "It's generally the company that counts and meals are enjoyed more with people around the table.
"Any occasion is a good one for a feed in Italy!"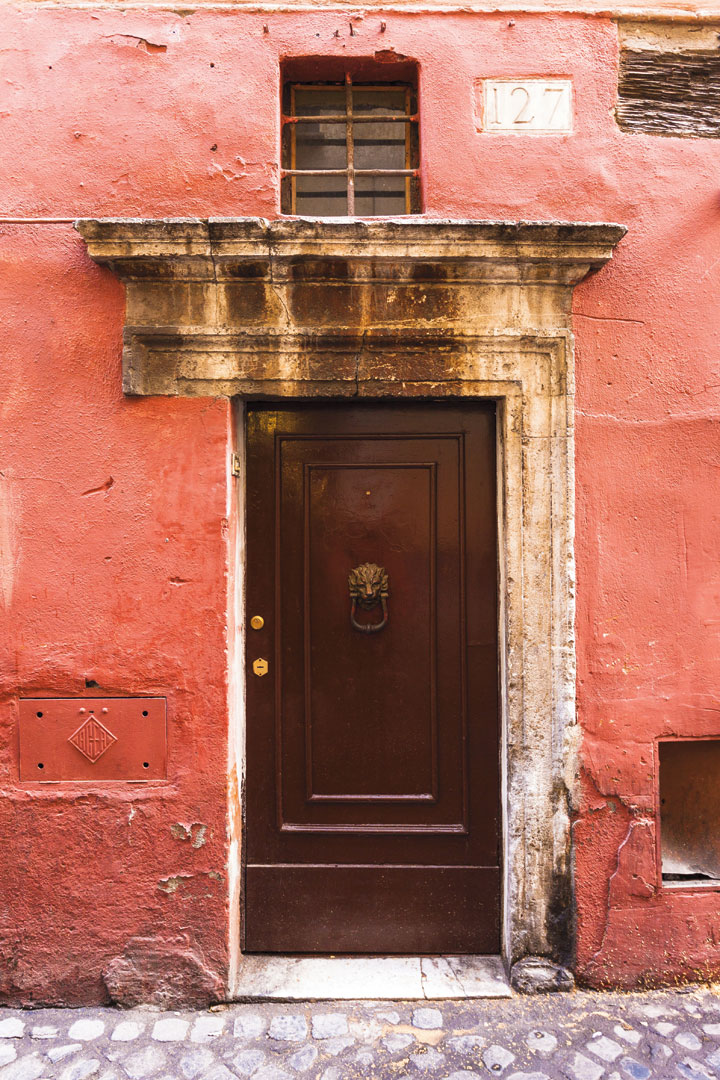 PAGES FOR AGES
I Heart Rome: Recipes & Stories from the Eternal City showcases the street vendors, historic trattorie and home kitchens of the city that's celebrated around the world for its food. "[The book is] full of recipes, stories and tips on navigating the [local] food landscape," says Pasquale. "It also features interviews with some key personalities in the Roman food sector, as well as locals whom I've met on my adventures."
Alongside the recipes, you'll find insightful passages by Pasquale about her experiences with individual dishes, as well as captivating shots of the city both up close and from afar. "[The book is] designed to lure you into the psyche and culture of Roman food and even just a flick through the photo-filled pages will transport you to the streets and kitchens of Rome. "I hope I've been able to convey my love and
passion [in the book]."
A wide range of savoury and sweet dishes were carefully selected for inclusion, such as classic takes on those you know and love, like the tiramisù, to creations you may be less familiar with, like the supplì (the Roman equivalent of the Sicilian arancini). Some dishes are just now gaining global popularity, such as the la gricia; "it's
carbonara without the eggs, or an amatriciana without the tomatoes, if you like," explains Pasquale. "Served with spaghetti or rigatoni in Rome, it's starting to hit some creative menus around the world. "Cacio e pepe – a creamy sauce of pecorino cheese and pepper – is experiencing a similar global debut!"
A self-confessed sweet tooth, Pasquale's favourite recipe is the mousse di mascarpone con fragoline di bosco (mascarpone mousse with wild strawberries). "I eat it at my local Trastevere trattoria, Da Enzo al 29," she says. "They were so kind to share it [with me] and I'll treasure it forever." You can find this delightful recipe on page 158 and try it out for yourself!
"Of other Roman classics, my hands-down favourite is the carbonara," says Pasquale. "If you haven't eaten one in Rome, I'm sorry to say, you haven't eaten one ever!"
TRIED AND TRUE
The creation of her first cookbook was a significant learning experience for Pasquale, both technically and emotionally. "I learnt so much about the process of food styling, photography, and recipe testing," she says. "Each recipe was thoroughly tested by volunteers in Australia and Italy."
Pasquale also came to appreciate the importance of human-interest stories at a time when negative news floods our everyday lives via social media. "When you speak your truth, be yourself and stay faithful to your personality and identity, you have the power to strike a chord with people," she says. "I do this on my blog [HeartRome], and with the content I curate for my social media channels.
"I've found that people are drawn to a voice that's authentic… many [of my] followers and readers have become friends, and [they're] so full of admiration and encouragement for my journey – I'm forever grateful for this."
If you've not yet had the opportunity to visit the eternal city, or if it's been too long since your last authentic macchiato, I Heart Rome: Recipes & Stories from the Eternal City will have you planning the perfect itinerary for your next trip, complete with plenty of hidden gems! Until the time comes, the classic recipes and quirky stories within Pasquale's exquisitely crafted cookbook are sure to keep both your stomach and soul well fed.
Photography by Andrea Federici