Magic Kitchens, Bathrooms & Furniture
Magic Kitchens, Bathrooms & Furniture
QUALITY FINISHES AND FUNCTIONAL SOLUTIONS
Established in 1970, Magic Kitchens, Bathrooms & Furniture is a family-owned and -operated business that prides itself on providing consistently high-quality joinery backed with exceptional customer service and great value for money, including comprehensive consultations to ensure all your needs are met. Experience and a constant strive for innovation has led to multiple award-winning kitchens and loyal customers over several generations.
Magic Kitchens, Bathrooms & Furniture specialises in functional furniture with carefully proportioned geometric designs that are both contemporary and timeless. With its own production plant, the company has no limits when it comes to crafting bespoke kitchens and furniture that fit all your requirements. A fully equipped showroom is situated right next to the factory, a 'one-stop shop' where you can meet with industry professionals to discuss your next project.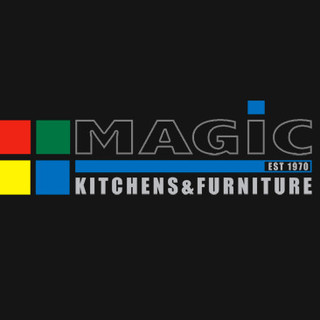 With its sensational demonstration of contrast, colour and materials, along with its clever use of space, this kitchen built by Magic Kitchens, Bathrooms & Furniture, designed by Patrick Raschella and developed by Paulmarc's developments has everything for stylish, functional family living.