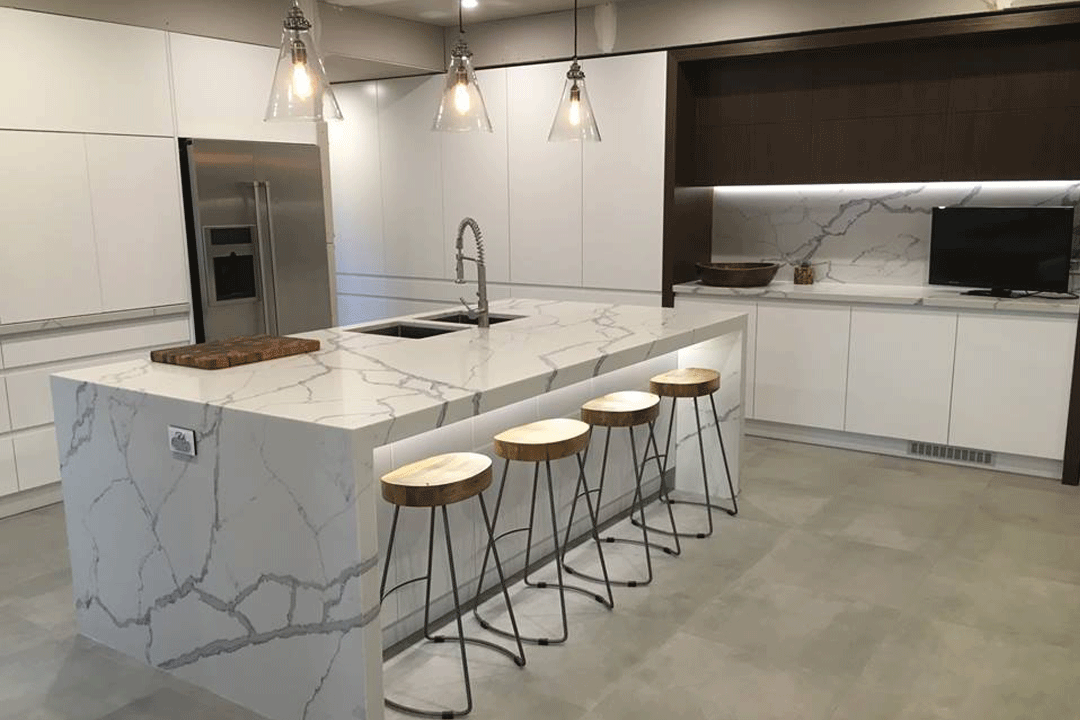 Smartstone quartz surfaces are manufactured with a minimum of 93% quartz, combined with pigments and resins which make the surface highly durable. Smartstone quartz surfaces can be used in virtually any residential or commercial indoor surfacing application, and is the ideal choice for kitchen bench tops and splashbacks, bathroom vanities, bath surrounds and wall panelling due to their non-porous quality.
5 more smart reasons to choose Smartstone:
1. Smartstone offers the most natural looking quartz surfaces available.
2. It's collection of 26 colours come in one of two larger, more versatile slab size which can be more economical and offer greater design possibilities.
3. Smartstone presents four competitive price categories, making luxurious and prestigious stone affordable.
4. Smartstone gives you the beauty of natural stone but with a harder, more durable surface. It also comes with a 15 year limited warranty.
5. Smartstone has achieved international health, safety and environmental certifications.
CONTACT
Smartstone
25 West Park Dr
Derrimut
03 9394 3129
Tel: 03 9394 3120
Fax: 03 9394 3129
Website: www.smartstone.com.au