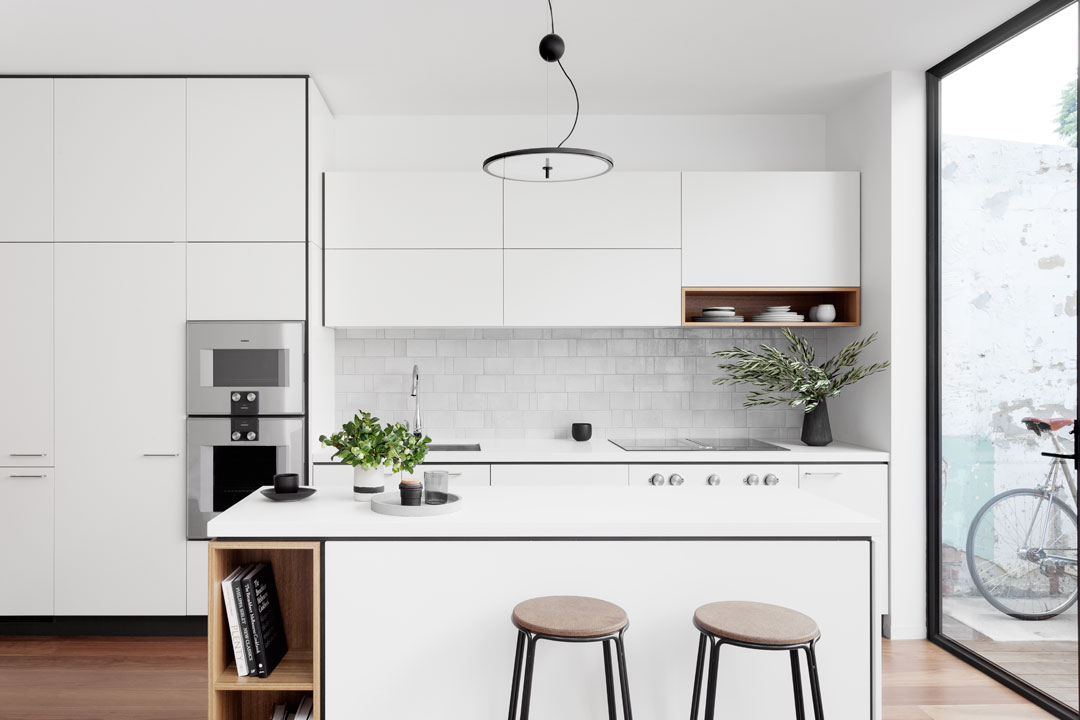 Once considered a purely utilitarian domain, the kitchen is now merging with our living spaces and fulfilling multiple purposes, transforming the way in which we live. Kylie Forbes, the business manager for Cantilever Interiors, provides expert advice on designing a multipurpose kitchen that, like a chameleon, can adapt to suit almost any situation.
Words by Jacqueline Maya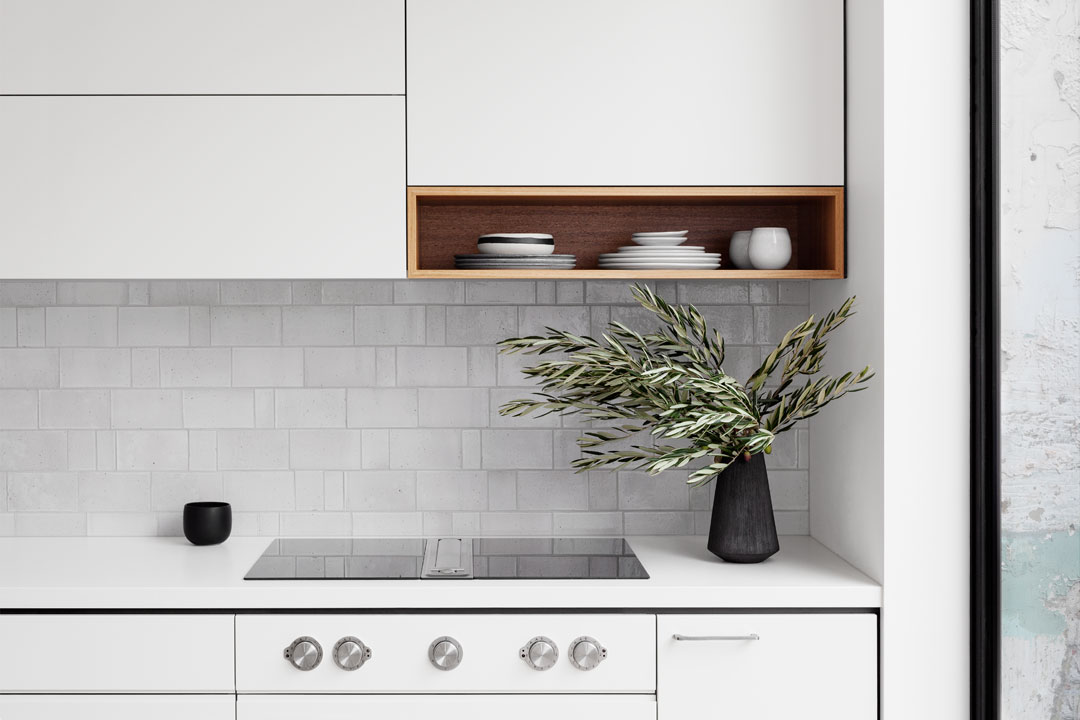 Despite its central location today, historically the kitchen was positioned at the back of the home, or separated from the house entirely, as it was thought to be in poor taste to expose guests to the aromas of dinner being prepared. In the past, the sole function of a kitchen was to provide a place to prepare food. Since then, the kitchen has evolved into a place within which to work, socialise, relax and even grow plants, aptly becoming the heart of the home.
From the beloved island bench to the convenient study nook, kitchen design trends are focussing more on multipurpose functionality. Read on as Melbourne Kitchen + Bathroom Design explores how to achieve an all-encompassing kitchen design that is perfect for the whole family.
TIME TO EVOLVE
In a world driven by digital calendars, ever-growing 'to do' lists, as well as the fear of missing out (aka FOMO), time is most precious to us. With a newfound appreciation for organisation, personal and professional development, and time-management skills, homeowners are searching for clever ways to create a convenient living space that is equally suitable for work, family time and entertaining. Enter the multipurpose kitchen. "A multipurpose kitchen design encompasses the activity and purpose of living habits beyond the cooking, eating and gathering that is unique to kitchen life," Forbes says. A family room, a home office and an entertaining space in one, the modern multipurpose kitchen is gaining popularity among designers and homeowners alike for its versatility, efficiency and convenience. The benefits of designing a multipurpose kitchen are plentiful, with its biggest drawcard being its unique space-saving abilities, which make it a cost-effective solution by eliminating the need for extending or increasing the size of your house.
Further, designing a multipurpose kitchen allows the whole family to use the space simultaneously, whatever activity they are engaged in.
OPEN-PLAN LIVING 
Depending on the size and layout of your home, an open-plan kitchen design may best accommodate your various daily activities. "Open-plan spaces by their nature are multipurpose," Forbes says. "Work zones traditionally housed in their own rooms can be merged, improving efficiency of space and placement of utilities."
Another prominent feature of open-plan designs is the absence of internal walls, which allow plenty of natural light to enter the home, making it feel more inviting. "[Installing] skylights, window splashbacks, and floor-to-ceiling windows are also wonderful ways to let natural light in and open up the space," Forbes says. "When designing for multipurpose zones, [ancillary] lighting is a great for switching focus between functions, be it sensored LED strip lighting, or ambient pendant lights above the dining island extension. Task lighting is a must in any home, but the strength of task lighting in a multipurpose kitchen is its ability to create intimate environments."
IN THE ZONE 
The key to creating the ultimate multifunctional kitchen is to think about all its possible uses, and how its design will meet your needs now and into the future. If you're a little lost for inspiration, it can help to research some trending features that have been making their way into kitchens across the nation.
The Herb Hub 
Together with the indoor plant phenomenon, the grow-your-own movement has soared in popularity, and for good reason.
Not only are indoor gardens a great way to bring greenery and fresh air into your home, but they also give you easy access to healthy produce and herbs, encouraging sustainability and eco-friendly practices within the home. Installing a herb garden in your kitchen is a simple way to blend form and function, creating an interactive space that's beneficial for the whole family.
By thinking outside the box and installing some innovative cabinetry, creating a lush green space for yourself has never been more possible. Indoor gardens can be incorporated in many ways, from living walls to window features. Both practical and aesthetically pleasing, a herb garden is ideal for keeping little hands busy and tummies happy, ensuring your family has a greener and healthier future.
The Study Nook 
Perfect for small lots that may not have the space for a second bedroom or living area to accommodate a home office, the study nook is a trending feature appearing in modern kitchens around the world. Whether you're looking for a space to work from home, a central homework hub for the kids, or simply a place for keys, bills and your charging device, it's easy to make room for a practical workspace, and in turn make your space work for you!
A cleverly designed kitchen can incorporate a desk enclosed behind custom-fitted cabinetry or recessed into a wall or alcove. Even if you don't work from home regularly, a devoted station for completing all those to-do lists, responding to emails, or planning the family's social events can be useful in creating an organised home, and as they say, an organised home means an organised mind.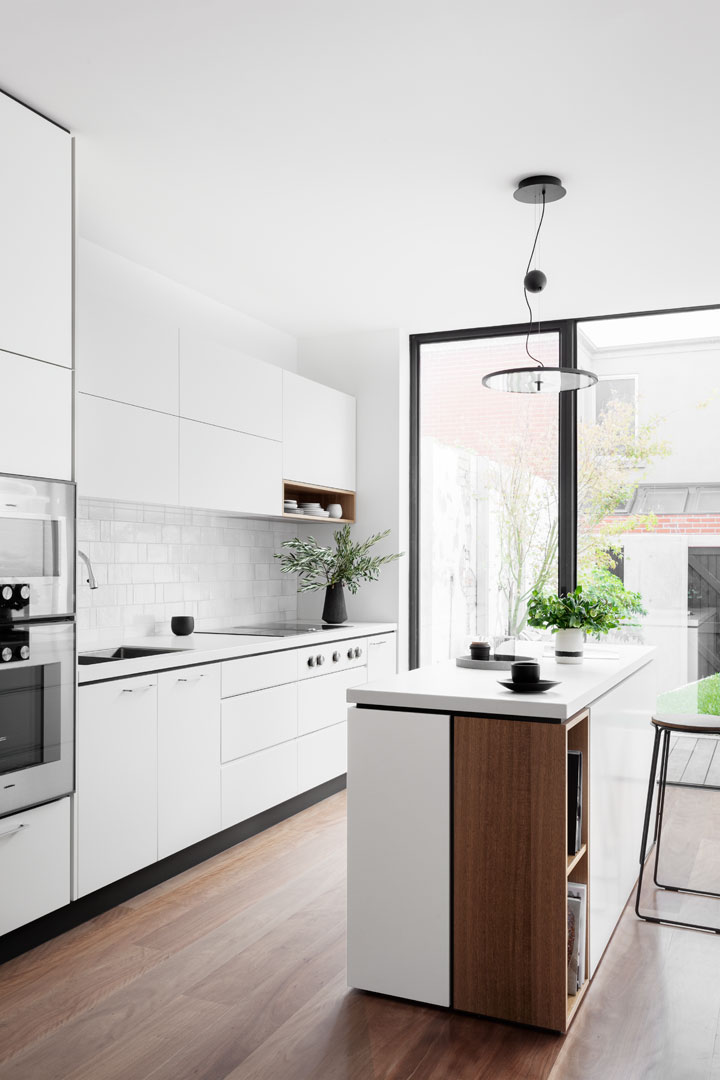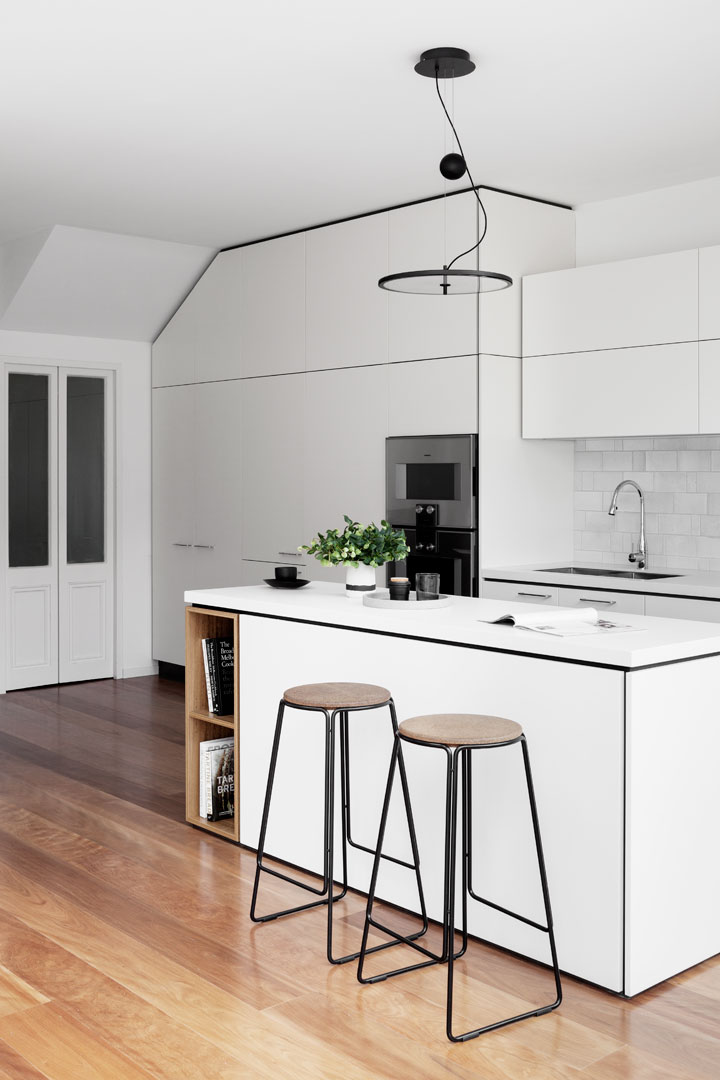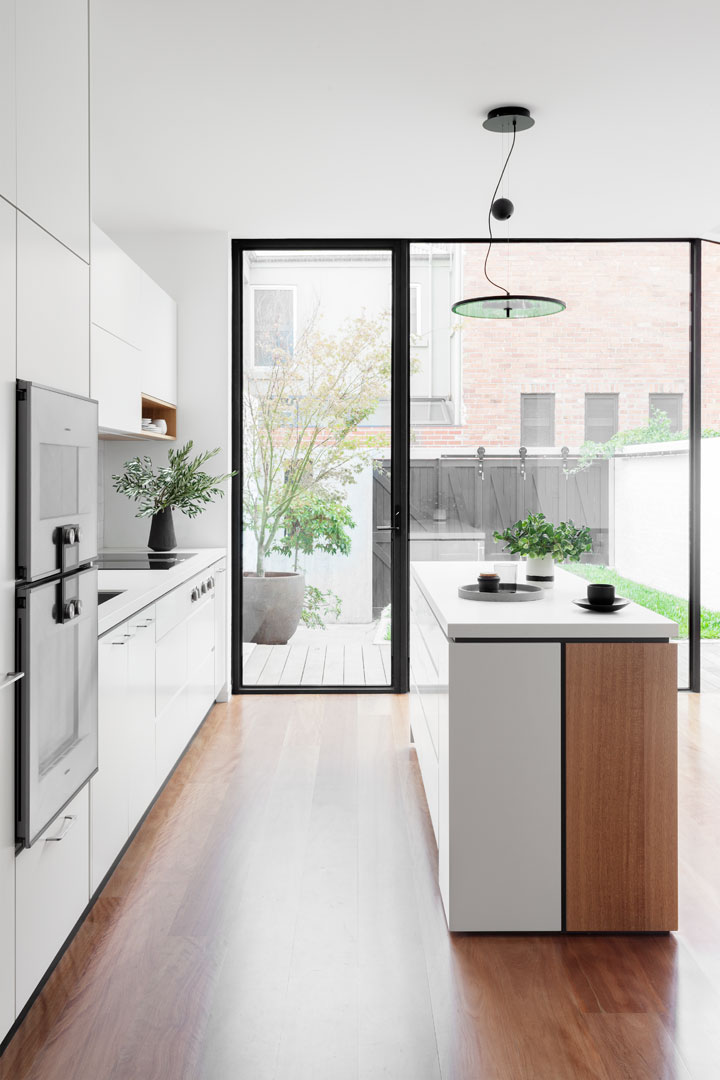 When designing your study nook, be mindful that there may not be a lot of distance between this workspace and the food preparation and cooking areas, so opting for practical, highly durable materials that are easy to keep clean is a must. Further, when it comes to decorating, keep in mind that this area will form part of an open space. While incorporating some unique accents and trendy décor will liven up the space, selecting finishes and decorative items that complement the overall aesthetic will ensure a cohesive finish. However, the most important thing to remember when styling your nook is to ensure it has ample storage solutions, so that the area is kept neat, tidy and ready to use whenever you need it.
The Island 
A must-have in any home, the island is deservedly at the centre of kitchens for its ability to gather everyone together, whether for a quick family meal, social drinks, or a soothing cup of tea. The best way to achieve a perfect island design is to start by visualising how you want you and your family to use it. It is equally important in the design stages to consider the height and width of the bench, as well as the seating arrangement, for an optimal result.
Once you've decided how you want to use your island, the next step is to select the storage solutions and additional features you'd like to incorporate into the design. Integrating appliances into the bench can significantly enhance the overall functionality of the space, while a compost and pull-out bin will also ensure your island is kept clean. If you want your island to be used primarily for food preparation, having a spare sink at one end will make clean up a breeze.
Tech-savvy households can benefit from pop-up power outlets, which can be easily concealed within the countertop when not in use. However, it's essential that you chat to your electrician early on to make sure they can incorporate all the necessary components for your island's electrical plan.
The Daybed 
There is nothing quite like enjoying a lovely view of your garden while relaxing indoors with your favourite book and beverage of choice. Fortunately, incorporating a wide daybed or cosy window seat into your kitchen's design has never been easier.
Installing a daybed or window seat offers a number of advantages, especially for those wanting to focus on their general well-being. Taking the time to relax for a while and breakaway from the modern-day mindset of being 'too busy' can be the first step towards bringing a little more balance to your life. Positioning the daybed to overlook your garden will connect your kitchen interior with your outdoor area, acting as a bridge between both realms. Further, window seats are also very easy to install, especially in homes with expansive glass windows, so turn off your phone, take a seat, and soak up that sunlight.
For those short on space and on a tight budget, a simple window seat with built-in storage is the perfect option for promoting comfort and functionality. Not only will you have a comfortable resting spot in the kitchen, but you'll also have space to stow away additional kitchenware that you may not frequently use. To achieve a seamless aesthetic, match your daybed to your existing joinery.
For those wary of spills and stains, vinyl or leather seat coverings are extremely pet- and child-friendly, which means less stress for you.
ALL-ROUND ADVICE
Regardless of whether you choose to include many functional zones into your kitchen, or only a few, the beauty of creating a multifunctional space is being able to customise its design to suit your lifestyle.
If arts and crafts is a family favourite, swap out the study nook for a designated craft zone instead. Alternatively, if you and your partner are passionate about coffee, ditch the herb hub for a state-of-the-art espresso station. Tailoring the space around the things you and your family love the most will ensure that your kitchen is used to its fullest potential, and provide you with greater opportunities to spend time together no matter what's on the agenda, whether it's homework, housework or nothing at all.
Creating the perfect multipurpose kitchen for your home isn't an easy task. It requires precision in the planning and design stages, as well as a keen eye for style and detail. Through careful planning and by working with a trusted, experienced and knowledgeable industry professional, the 'chameleon' kitchen of your dreams is sure to become a reality, providing ample space for you, your family and friends to gather, so that there will never be too many cooks in the kitchen.
Images courtesy of Cantilever Interiors