Crafting Custom Creations
We've seen a shift in home design in the last decade, an evolution of space that pivots around one central hub; the kitchen. As Melbourne's kitchen designs grow and evolve, Clover Kitchens continues to be at the forefront of this innovation. Leading a team of impressive creatives is Daryl Watkins, Clover Kitchens' principal designer. Here, Watkins chats with Tegan Lyon about the company's ethos, current design trends and a new product partnership with AxiTech.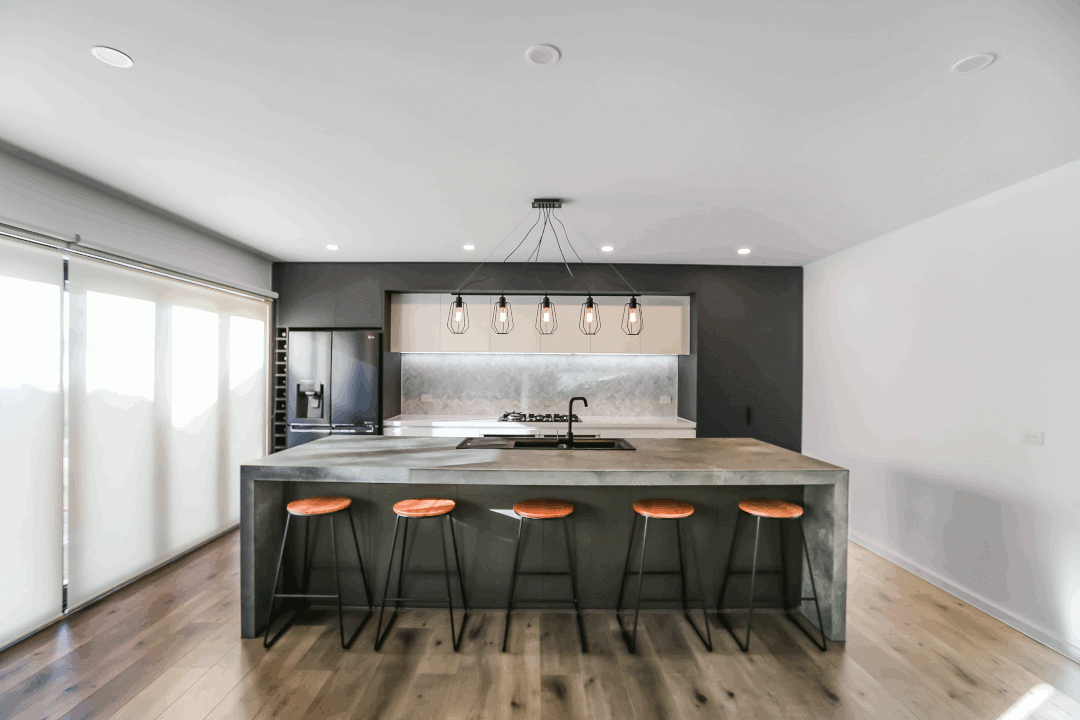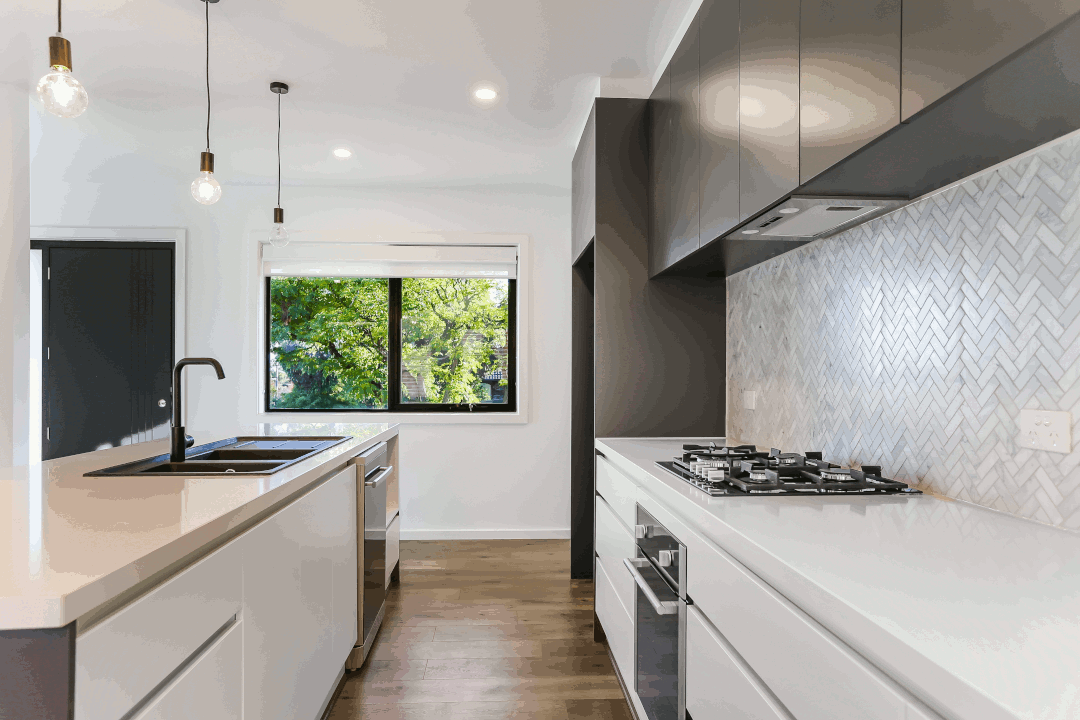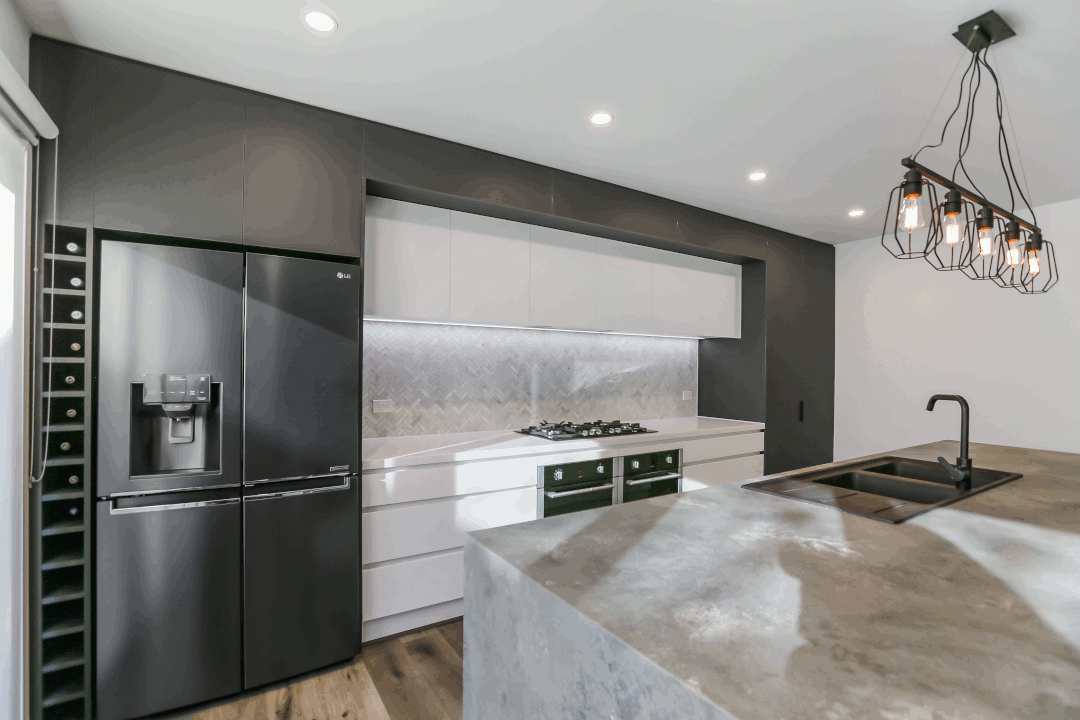 Please tell us a little about the origins of Clover Kitchens and how you became involved with the company:
DW: The company was in operation for six to seven years before it was renamed Clover Kitchens. There was a larger focus on building work that didn't require a huge amount of design. A few years ago, I was approached to come on board and fill that space in the market. The first ten years of my career I specialised in hand-built French provincial, farmhouse and Hamptons-style kitchens. I am self-taught with modern-style kitchens.
What style of kitchen does the company specialise in?
We offer locally manufactured and full-custom designs, specialising in all styles of custom-built cabinetry, not only for the kitchen but the entire home or office. Our joinery services also include wall units, TV units and all built-in cabinetry.
Which design trends continue to remain popular in Melbourne kitchens, and what are some of the new, emerging trends?
Hamptons style is very popular, though it is also becoming a trend to mix and blend different styles in the one kitchen. A continuing trend is the integration of dining and kitchen areas. People are really looking to incorporate their dining table with their island bench, doing away with dining rooms and giving more space to the family room.
What are some of your favourite materials to work with, and why?
I love to work with natural products such as granite and recycled timber. I love natural materials because they draw me in; real granite and real marble have a lot more depth to them – they aren't just a print on a surface. I also favour recycled timber as it has so many great uses. With natural materials, nobody else is going to have the same benchtop or cabinet; it will be unique to your home.
What features can elevate a kitchen design from ordinary to extraordinary?
The use of LED lighting. LED lighting is inexpensive and can be used to highlight a marble splashback, waterfall edge or natural materials. Strategically placed LED lighting can create a hero piece of the kitchen.
What advice would you give to our readers undertaking a new kitchen build?
Come and speak to us, do not rush into a contract that has hard sales attached to it. Find a company where you feel like the designer understands you and your needs. You might find they are not the cheapest, but the final product will be what you wanted and not something that was designed just to sell on the spot.
Can you discuss the AxiTech Bench and its functions?
The AxiTech Bench is a dual purpose bench for the kitchen. In a retracted position, the AxiTech Bench acts as a breakfast bar, while in open position it can seat between four and six people for a dining table situation. I came up with the idea when purchasing a dining table from a lady that had moved into an apartment that could not fit both her dining table and her lounge. The product was designed as space-saving concept for people struggling to make room in smaller apartments that only have a kitchen or family room. The AxiTech Bench adds a 'wow' factor and allows room for a dining table and a spacious kitchen. We hope to eventually see AxiTech sold worldwide.
Can you please take our readers through Clover Kitchens' design process; beginning with the initial consultation and right through to installation?
We offer an onsite or showroom appointment where different design options and a floor plan will be created. Moving forward, the job is quoted, and 3D drawings will be completed with colours and final changes to floor plans. We then move onto construction during which we provide our client with the real date of installation, allowing our clients to work backwards from there.
Can you elaborate on Clover Kitchens' showroom experience?
In the showroom, clients are shown different options in materials that can assist them with meeting their budget. They are also able to look at the hinges, drawer runners and hardware. Quite a bit of fun can be had at this stage, and it's a chance to really visualise your kitchen with a 3D rendering. From there we start to look at different materials.
What do you attribute to Clover Kitchen's enduring success?
We like our customers to walk away happy. We are a one-stop shop with access to all trades, so we can take care of the entire project; painting, plumbing, electric and coordination of builders. We value attention to detail and listening to our clients. We believe we offer a good product at a good price, providing our clients with a top-end kitchen on a budget.
Images courtesy of Clover Kitchens