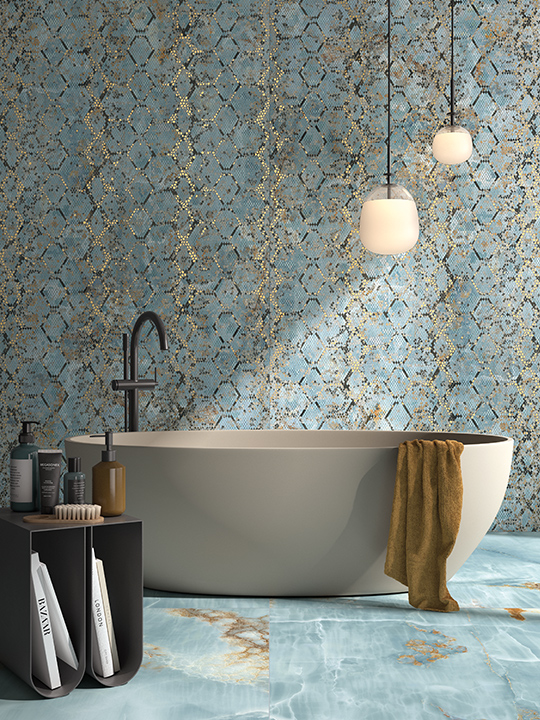 Tiles are arguably one of the most important material choices
you will make when designing or renovating your kitchen or
bathroom. While going for the classic porcelain white tiles is a
safe and popular choice, there may be other exciting and dynamic
options that you may not have considered before. Marble, slate,
wood, terracotta – there's so many choices available on the
market that it can be quite overwhelming. You might not know
where to start. To alleviate any of your anxieties or questions you
may have, Melbourne Kitchen + Bathroom Design's Robin Harper
sits down with Moreno Petrolo, director at Lapege, to discuss all
things tiles and mosaics.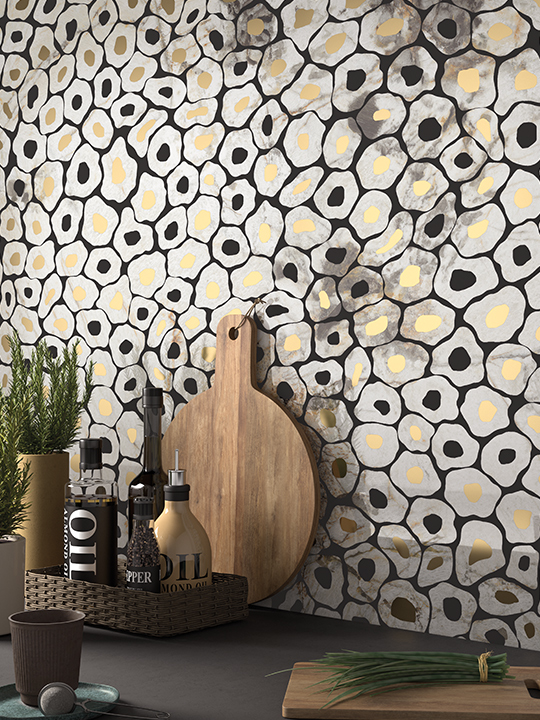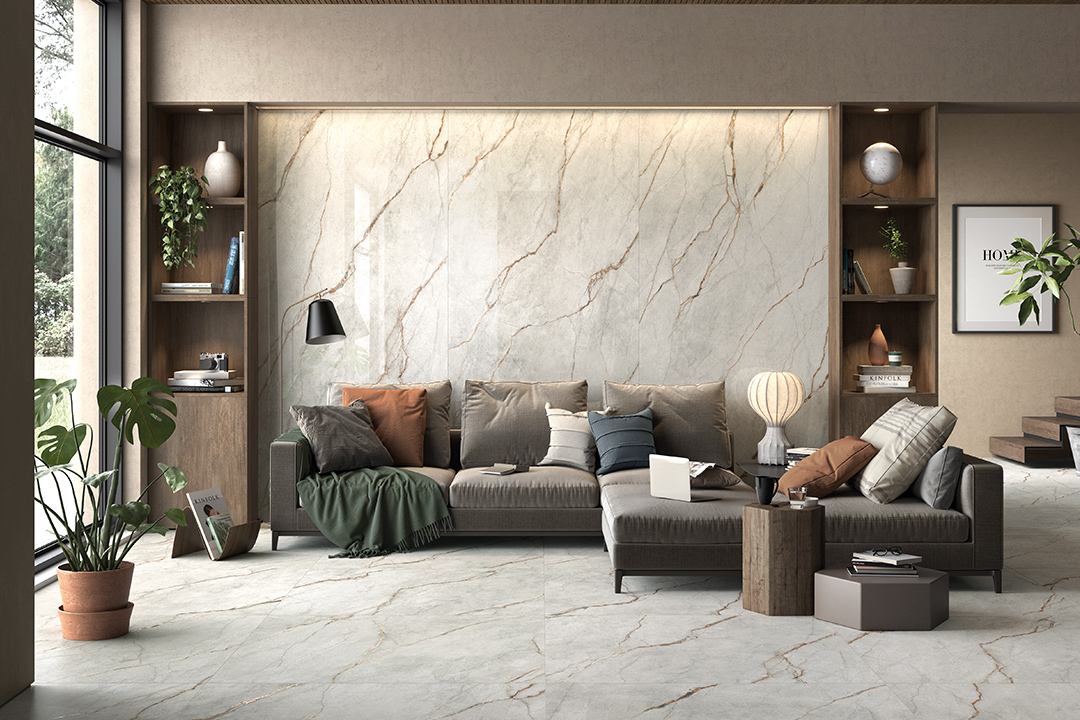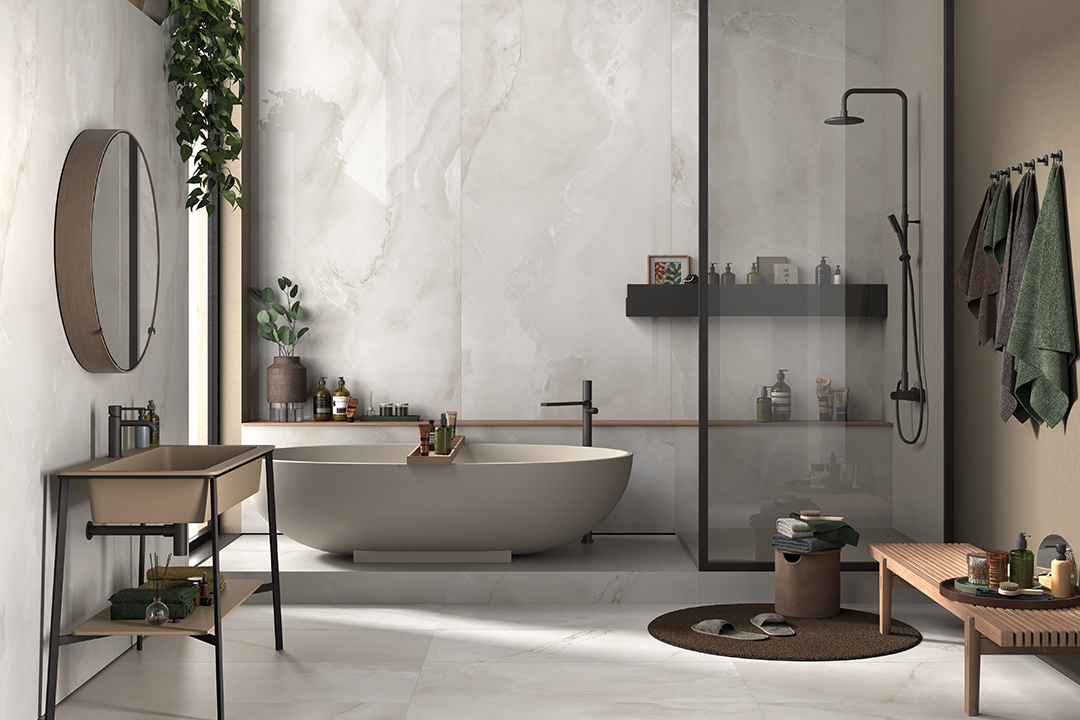 After completing an interior design course, Petrolo entered the tiling industry more than 20 years ago. She developed a passion and love for tiles, particularly natural stone and mosaics. Starting her own business 16 years prior, Petrolo was inspired to source the latest tiling products from all over the world and bring them back to her Australian clientele. She offers a personalised service, conceptualising and creating spaces for her clients to love and appreciate for years to come. Marrying the latest trends with robust longevity, Petrolo's goal is to bring variety to the fold of home design in a way that's different and exciting. With so much experience and passion behind Petrolo's expertise, she is the perfect person to go to for advice on all things tiles and mosaics. Especially if you're in the market for something different and alternative, she has all the answers that you've been searching for.
SPOILED FOR CHOICE  
We could go on and on about the merits of white porcelain tiles and their abundance in modern and vintage bathrooms alike, but what if you don't want the stock standard for your bathroom or kitchen? What if you're looking for something a little more interesting and flavourful? Petrolo says that "large format tiles, texture and rich palettes are what are interesting moving forward with interior design."
Natural stone variants that you might typically find in a kitchen are granite, marble, quartzite, limestone, travertine, slate, soapstone and onyx. Each one has their own unique properties and aesthetic qualities. For example, granite is known for being durable and heat-resistant, and is often chosen for its strength and aesthetic appeal. On the other hand, slate is a fine-grained metamorphic rock with a distinctively layered texture; its heat and water resistance make it an equally popular choice for kitchen countertops and bathroom floors.
When catering to the needs of clients, every business owner has their own technique and protocol. For Petrolo, she has sound advice. "Listening to our client's brief is most important. [You should decide] the look and feel of what they want before showing the right style and tile and working with other elements in their home to create synergy," she says. Petrolo also believes natural stone slabs are a wonderful option for countertops, saying that they "always give your home a feeling of lux and sophistication. When a piece of stone patinas with age, it tells a story of living. As stone becomes older, it looks warmer and more beautiful."
TRENDING TILES
Sometimes you can be so lost on what to go with that you may need to look at previous projects just to get an idea of how each tile elevates a kitchen or bathroom. In Petrolo's professional opinion, rich marble tiles can pair well with a timber look, or a simple marble and coloured featured tile that has texture. Porcelain is also an obvious and popular choice. "Porcelain tiles are the easiest tiles to maintain as there is no maintenance," Petrolo explains. 
"They are scratch resistant, heat proof and are non-porous. This is the best option on the market for kitchen and bathroom benches," she elaborates. Another reason porcelain is so popular is its aesthetic versatility. "Porcelain tiles come in a variety of finishes and mimic the look of natural stone and materials such as marble, slate and even wood," Petrolo says. She also states that porcelain and ceramic tile options are commonly the most affordable and cost-effective solutions available, as there are many price ranges you can choose from.
While these options are great if you're looking for a sleek, minimalist look, there are also some fun options available as well – namely decorative tiles and mosaics. The most popular ones at the moment, according to Petrolo, are ones with "lots of colour and textures. Terracotta and terrazzo. Handmade looks." These decorative tiles can also come in the form of subway tiles, Moroccan tiles and geometric tiles. Subway tiles have persisted as a popular choice for kitchens and bathrooms with their range of patterns and colours. They're most commonly used as backsplashes but have been known to appear on bathroom walls as well. Moroccan tiles, on the other hand, are typically popular for their geometric patterns and vibrant colours. They can make for excellent complementary features to kitchens and bathrooms that have minimalistic qualities. The combination ensures that the space is cohesive yet not too busy. Geometric and mosaic tiles, comparatively, can come in such a vast range of styles, patterns and shapes that the possibilities for what you can choose from are endless. Either choice can offer intricate centrepieces to the space that are customisable and interesting to look at.
All in all, your choice of tile will come down to the overall aesthetic choices you wish to create for your space. For readers looking to update their bathroom or kitchen, Petrolo has some parting words of advice: "When upgrading your room, work with what is functional and will give your space a feeling of being in a space that will give you satisfaction or peace." You deserve the very best, so make choices that will benefit you in the long run!
Images courtesy of Lapege